359 Betting Shops Offloaded in Ladbrokes & Coral Merger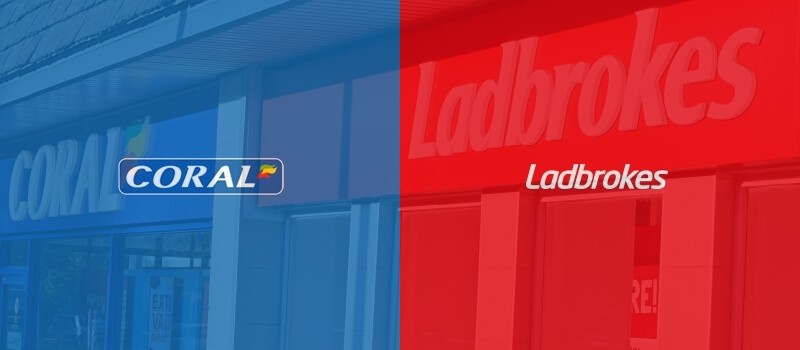 As the merger between the two big betting giants that are Ladbrokes PLC and Gala Coral gets ready to go, both Betfred and Stan James will benefit from acquiring 359 of their betting shops from their retail portfolio. In total 322 of the betting shops will be sold to Betfred and Stan James will be getting the remaining 37.
The sale of these shops is subject to approval by the UK Competition and Markets Authority (UK CMA) and will only complete once the Coral and Ladbrokes merger has concluded. The purchase by Betfred of the 322 shops will be with a £55 million cash consideration and Ladbrokes have stated that this will be used to repay combined corporate debt. The remaining shops are being acquired by Stan James at a cost of £500,000.
Jim Mullen who is the Chief Executive of Ladbrokes stated that the sale of the 359 betting shops will remove the last major hurdle before being able to complete the merger with Coral. He also added that it now paves the way for focusing on the opportunities that this Ladbrokes and Coral merger can bring.
The merger of these two big brands was originally announced 15 months ago back in July 2015 and the sale of these betting shops will clear a major obstacle in the process of completing this merger.
In preparation for the final clearance by UK Competition and Markets Authority, there will be a prospectus published by Ladbrokes and Coral governances' for the merged enterprise seeking FCA approval to list on the London Stock Exchange.