BGO Casino Announces Biggest Ever Jackpot Win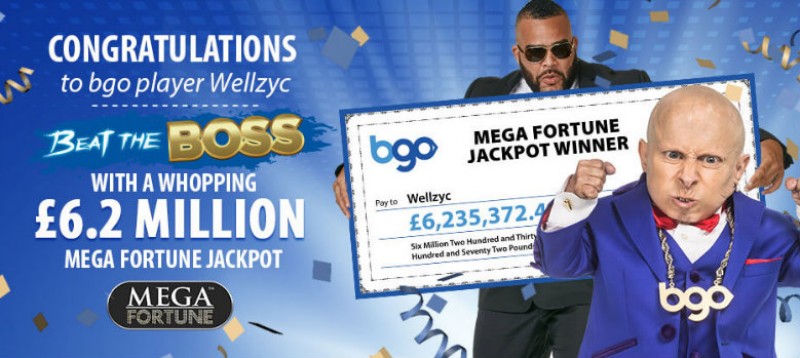 One lucky player has an extra reason to celebrate during the festive season, having landed the biggest ever jackpot paid out by BGO Casino. The operator's biggest ever jackpot win was landed on Mega Fortune, one of the most popular progressive jackpots. The jackpot amount was a staggering £6.23 million and just goes to show that you can win life-changing sums of money when playing casino online.
Big Winnings From Small Beginnings
BGO's record jackpot win was triggered by 'Wellzyc' whose win was all the more remarkable in that they were playing at just £1.25 per spin. Located in Nottinghamshire, their win was the second from the same town, another user having pocketed £3.6 million from a £10 bet last year.

The new millionaire was clearly delighted with the win "When I saw the amount that I had won I was in shock and disbelief and wasn't sure how to react. The win is life changing for me and my family and given us security for the future." they told BGO. "The first thing that we plan to buy with the win will be a nice family holiday to Disney that my kids will enjoy." they added.

Jackpots At BGO Casino
You can play the full range of BGO Casino progressive jackpot games by visiting the Casino section and selecting 'Jackpot Games' from the left hand side if you're on a PC or laptop. If you're using a mobile device you can find progressive slots on the homepage. Simply visit the mobile casino on your smartphone or tablet to get involved. If you haven't yet got an account, you should register now to claim your online casino bonus.