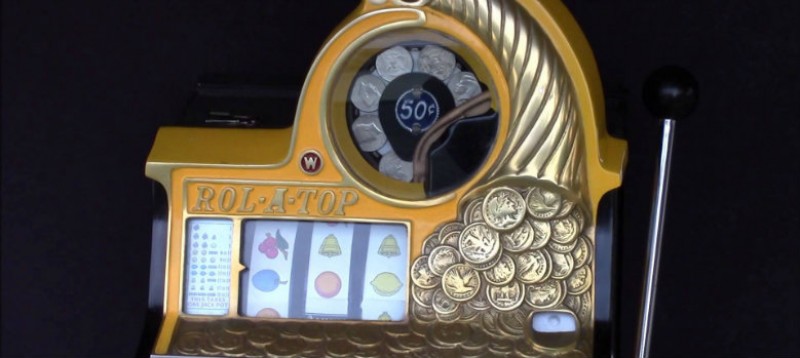 Slot games can be played in many forms these days and the rise of the online casino makes them easier to access than ever before. Online slots come in many guises with video slots showcasing the latest graphics and features. Classic slots replicate the design and play-style of old school slot machines and progressive jackpots offer the potential to win huge sums of money through seeded prize pools that increase in value over time. But where did it all begin?
The Birth Of The Slot Game
Primitive versions of slot games can be traced back to the 19th century, though only vaguely resemble the slots of today. New Yorkers Sittman and Pitt devised a poker-based game that had 50 card values on a drum that was activated by a lever. Patrons would pay one nickel to have a turn on this exciting machine and could win food and drink. However, as no money could be won on the game, it's appeal was limited.

Some years later, a San Francisco car mechanic named Charles Fey came up with an improved design. His 'Liberty Bell' game used five symbols on three separate spinning reels. Players could pay 5 cents for a spin to try and line up horseshoes, hearts, diamonds and spades while the Liberty Bell was the jackpot and paid out 50 cents – Big money in those days!

It didn't take long before gambling houses and casinos cottoned on to the slot game. First there were a few slot machines introduced to casinos but over the years more and more floor space was set aside for the popular games as punters flocked to spin the reels. The increase in popularity created a need for multiple designs and thus the fruit machine was born.
Slots In The 20th Century
Slot games remained styled on the 'one-armed bandit' design until the 1960's. In this decade, the side lever was no longer required thanks to electromagnetic designs and was replaced by computerised buttons. This helped the popularity of slots reach new heights and by the 1970's slots became the most popular type of gambling game in the world.

In the 1990's, fresh slot designs included special features and bonus rounds. The birth of the online casino put online slots in front of anyone with internet access and had notable advantages. Previously real money was required to play but now users could experience the games in demo mode. This allowed risk-free play and opened up a whole new audience.

Nowadays the online slot is as popular as ever and millions of people worldwide play daily for a shot at winning huge jackpots. Advances in smartphone technology allow you to carry mobile slot games with you, making slots available around the clock at your convenience.