Player Scoops £868,703 at Prospect Hall Casino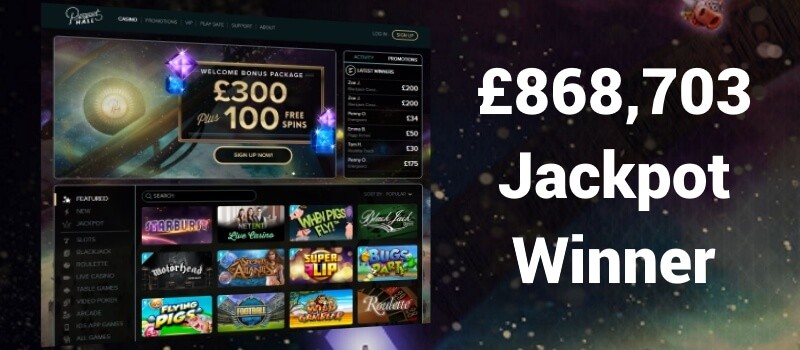 Now imagine for a second that you are playing one of your favourite online slots and suddenly when you are down to your last few pounds you hit the jackpot! How nice would that be? Well, that is what has just happened to Linda from Hampshire last Friday when playing at the popular online casino Prospect Hall.
Linda, who is a regular player at Prospect Hall Casino was using her Betable Wallet and was running low on funds when the magic happened. Linda was playing the Winnings of Oz progressive jackpot at a 25p cost per spin and she managed to win a huge £868,703.90 with one of her remaining spins.
Linda chose Prospect Hall as her preferred online casino due to its great selection of casino games, especially the online slots and plays most nights of the week. She has managed a few wins since she has played at Prospect Hall but nothing like the life-changing amount of cash she has now achieved.
As with the majority of the times she has played, she never expected to win such a large amount of cash even though she knew it could be won. Linda expected her session on the Winnings of Oz to come to an end as she spent her last remaining few pounds and then suddenly the message 'You have won the Progressive Jackpot' appeared on her screen.
Linda's instant reaction was to not believe it and that it maybe a glitch in the game. It wasn't until speaking to the support team at Prospect Hall Casino that it started to sink in that she had won over £860K.
With a big selection of casino games, ongoing promotions, fast payments and great customer service it is easy to see why Linda chooses to play at Prospect Hall. If you are not yet a member but would like to know more about this online casino then you read our full Prospect Hall Casino review.