The Top Slot Apps That Are Causing Buzz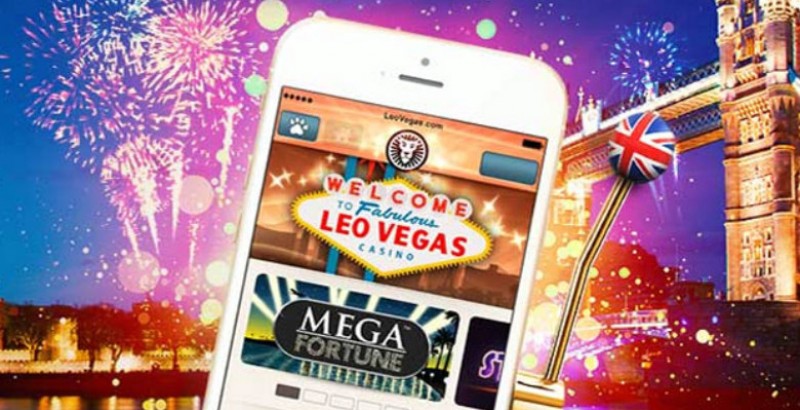 Where it used to be that you'd have to visit a casino in person in order to capture all the fun and excitement it offers, thanks to technology today you can enjoy these casino styled games no matter where you are. Mobile gaming and apps have made it possible for people to enjoy these games in record numbers. With the apps, you've got the flexibility to play where you want and when you want.
Because there is such an interest in these mobile slot apps, developers seem to be cranking them out at record speeds, which means there's always something new and exciting for players to discover. Many of these "slot apps" can actually be found within online casino menus. In fact, your favourite online casino likely has a section full of mobile slots that you weren't even aware of.
Here's a look at the top slot apps that are causing buzz and getting attention.
LeoVegas.com
Perhaps one of the most popular options out there is LeoVegas.com. Pretty much anyone who has tried online casinos has at least heard of this website. In fact it's won a number of awards for its offering, including LeoVegas, the EGR Nordics Awards Winner as Casino Operator for 2017.
LeoVegas always seems to have promotions going on, which helps to draw players in. The site excels in offering only the latest and most engaging technology out there. You'll find modern twists on all the classic games, plus some new ones to check out. The slot machines feature the most up-to-date sounds and graphics, with characters you know and love.
Casino Land
Just by visiting Casino Land you'll be treated to free spins, which certainly helps to make the experience that much better. As well, when you open a new account, you will receive a bonus of up to £800. Simply visit the website and select the "slots" and a massive list of options pops up.
There's a selection of classic and modern machines, fun themes, and plenty of cool game play. Each game has its own feel, bonuses, and theme. You can even set out to try them all just expect it to take a while. Slot machines include the Aztec Princess, The Slotfather Part II, Fruit vs Candy, 7 Sins, Book of Dead, Birds, and Alkemor's Tower.
William Hill Casino
Here's another option that features mobile slot apps, and provides you with a first deposit bonus of up to £300. Just as you would expect, this site offers a wide array of games using today's latest technology. Many of these slot machines feel more like a movie or video game than a traditional casino game. Again, you've got the freedom to choose from any of these machines, any time of the day or night, and no matter where you are.
Casino Room
Why not take advantage of free spins and cash bonuses, as that's exactly what Casino Room offers players. Choose from a wide array of languages, so that the game play is seamless and enjoyable, and get ready to be greeted with heart-pounding action, impressive sound effects, and graphics that seem to jump off the screen.
Of course, these games are optimised for your mobile device, which means they look just as great on your mobile phone as they do on your desktop computer.
Find Exactly What You're After
Thanks to today's technology, these mobile slot apps are providing players with an experience that is smooth, user-friendly, engaging, and entertaining. As developers continue to create these mobile-based casino apps, look for the technology to continue to improve and wow players further.