Top 7 Casino Games to Play This Year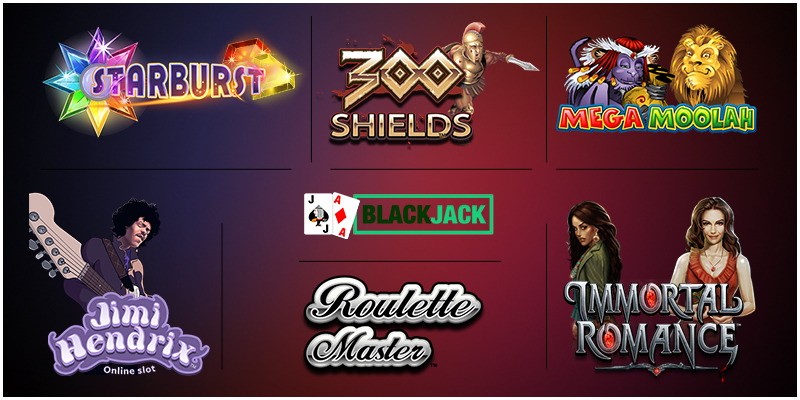 Online casinos are constantly evolving and we can now enjoy slots and table games in glorious 3d, superb audio and interactive gameplay. The choice can be overwhelming at times so let's make it simpler with the top 7 casino games to play this year.
Starburst
Of all online casino games, there is good reason why Starburst slot is selected by so many online and mobile casinos for free spins and welcome bonuses. The beautiful video slot from NetEnt allures as it pops and sparkles out of the screen and the high return-to-player rate is a great help too.
This NetxGen video slot is based on the legend of the 300 Spartans at the Battle of Thermopylae, which also inspired feature films and a number of comic books. It's amongst the best looking casino games, offering a slick mobile slot experience and can pay off big with its 300x multiplier.
Mega Moolah
You can't have a top casino games list without featuring a progressive jackpot slot. Microgaming's Mega Moolah is a firm favourite and destined to remain so. It has a great mobile interface and offers four progressive jackpots with one of them usually in the £millions.
Immortal Romance
Microgaming has also produced some stunning video slots and Immortal Romance comes recommended as the pick of the vampire-based casino games out there. Originally launched in 2011, the unique storytelling and gameplay means this slot has stood the test of time better than most. With good return-to-player rate and low variance, this remains one of the best mobile slots around.
Jimi Hendrix
Jimi Hendrix video slot is a recent release from NetEnt and is part of the hugely successful Rock trilogy slot series, which includes Guns 'N Roses and Motorhead. They are music-themed slots which allow you to listen to great music while playing a modern 5-reel slot with good return-to-player rates. They are all excellent casino games with great alternatives if you're not too keen on the music of Jimi Hendrix.
Roulette
Roulette is a casino game with a rich history. The table game was invented over 200 years ago in which time it's been subject to many attempts at cheating, most notably biased wheels. That's all in the past now and the multiple variants of mobile roulette and online roulette are thoroughly tested to provide fair results. A must-have in any mobile casino.
Blackjack
Blackjack, has often been used as the base for movies that feature gambling in the plot lines. It's a simple card game that requires skill to master and has resonance with most gamblers. Blackjack is a casino game that can be enjoyed equally on mobile, online or in land-based casinos.