Our six favourites slot from Betway Casino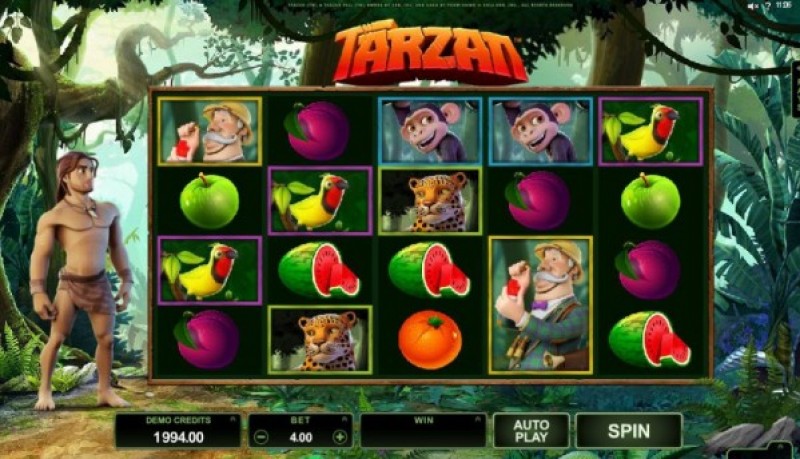 One of the market leaders in the online casino industry, Betway Casino Online offers exclusive slot material from Micro Gaming – one of the revered slot developers. Apart from possessing a wide range of gaming categories, Betway specialises in offering more than 400 slot games. Players get access to slots with a wide variety of themes. Despite the presence of multiple options to the player, there are a few that top the list of slots at Betway. Here are the top six slots at Betway:
1. Mega Moolah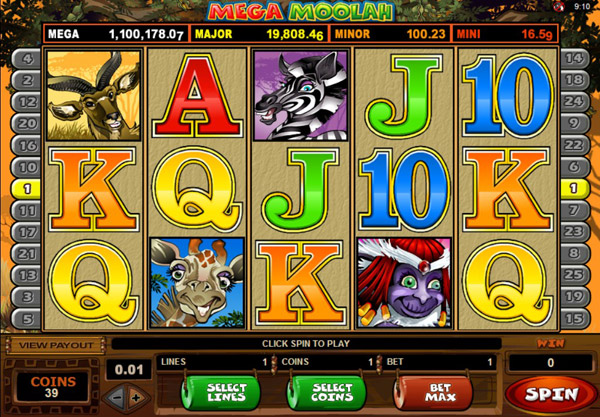 This is one of Microgaming's most popular slots, and it is often the first names on the mind of slot lovers when it comes to a top jackpot slot. Mega Moolah has transformed the lives of many players who have won millions from the slot – thanks to the massive progressive jackpot that always appears to have more than a million coins. In fact, Mega Moolah currently holds the record for the largest payout amounting to a whooping £13.2 million. The lucky winner was British soldier enjoying a session at Betway Casino.
The Mega Moolah slot ranks high on this list because of the free spins, multipliers, and Wild Lion bonus game. A player can win up to 15 free spins, while the Wild Lion is a nifty little feature that can double the wins. The game also appears to possess time defying graphics.
2. Jurassic Park
Jurassic Park is one of the Microgaming titles that come with 243 ways to win. Based on the iconic movie made by Steven Spielberg, Jurassic Park tries to replicate the same success in the world of lots. The success of the game lies in the attractive graphics and exciting gameplay, and these are matched by an excellent soundtrack – just like in the movie. Besides, there are free spin features which are named after popular dinosaurs and they invoke a nostalgic element for those who witnessed the movie in the theatre more than two decades ago. The numerous bonus rounds help overcome the presence of a small jackpot.
3. Game of Thrones 243 Ways
This slot is based on HBO's top series 'A Game of Thrones,' which enjoys massive following across the world. The slot game is from Microgaming, and it is loaded with features and bonus games that quickly ramp up the wins. The game offers '243 ways of winning' as one of its highlight features. Rather than just provide a bonus game with free spins or multipliers, Microgaming has painstakingly ensured that each bonus game has its own character and unique elements.
The rich colours and cool animations are highlights of the game. It is possible to get frequent wins, albeit of smaller size, but the bonus games are where the player stands to hit big.
4. Tarzan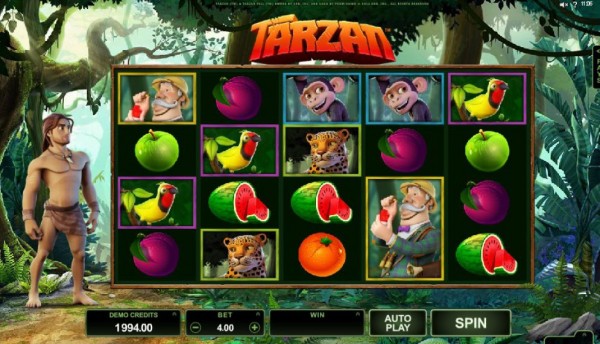 Tarzan is one of the latest hits from Microgaming. The developers have tried to create the best representation of the iconic jungle man, and they might have just succeeded owing to class leading graphics and a wide assortment of bonus features. Free spins, multipliers, and cash prizes are amongst the rewards players can expect through a bonus wheel. Despite being one of the latest releases from Microgaming, it is already up there with the best. It is not a surprise considering that the game comes with a high 96.48% of RTP.
5. Avalon II
Avalon II slot stands tall in Microgaming's portfolio because of its high RTP figures. Aside from offering a range of bonus games, players will appreciate its RTP figures of 97%. There are multiple bonus games within Avalon II. They offer the likes of free spins, multipliers, and even cash prizes. If the multiple bonus games are not sufficient enough, players can get their hands on an incredible jackpot as well. Avalon II will be able to stand the test of time by virtue of its excellent graphics, gameplay, and soundtrack. Above all, it is assisted by a lengthy list of bonus games.
6. Thunderstruck 2
Thunderstruck 2 is not one of the progressive slots at Betway, but it happens to be a must play for being able to still pack a punch with its own jackpot. The game is quite flexible in terms of the stake, as it can be played with up to 300 coins in one go. There are multiple features like Great Hall of Spins, which in turn can be used to activate further bonus elements. One of the biggest advantages of this slot is the balanced nature which can provide some huge wins.